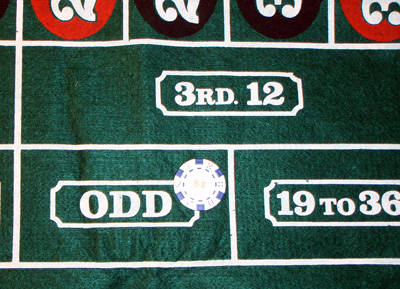 Roulette is one of the most fascinating of casino games; and when it's online, the excitement is all the more personal. Roulette is a game of chance like most other casino games, and the odds in favor of the house are quite big. However, it still remains one of the most popular casino games today. Perhaps its appeal comes from throwing caution to the wind and letting chance play its part. Regardless, it is a much-enjoyed pastime that brings out the bettor in anyone who sees the spinning wheel.
Roulette is a relatively simple game, which could account for its popularity among non-hard-core gamblers or people who just need some excitement and entertainment for the night. The red and black wheel is spun and the ball is introduced in the opposite direction to the spin. As it loses momentum, it will move into the spinning wheel and ultimately land on a number. Depending on the bet you made, that could be a winning number or a losing one.
There are many kinds of bets in roulette, and one of them is betting on odds. This type of bet brings in even money if it wins – which happens when the ball lands on an odd number: 1, 3, 5, 7 and so on. A losing bet is where the ball lands either on the even numbers on the wheel or if it lands on the zero or double-zero – the latter two of which are non-odd numbers and therefore, lead to a loss when betting on odds.
A very similar bet to the odd bet is the red or black bet. In such a bet, you lose when the ball lands on the other color or if it lands on green (zero and double-zero). The odds of winning are similar in both these bets; and the winnings are even money.