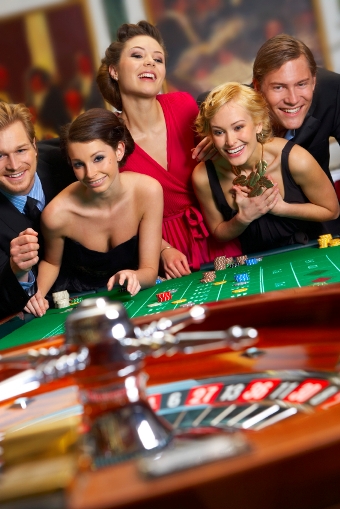 There are many different betting systems out there for roulette. Most of them are based on changing your new bet depending on whether you won or lost o

n your last bet. The simplest system is flat betting. Here is an explanation, along with pros and cons of flat betting.
How Flat Betting works
In flat betting, you select an amount that you want to bet per spin.  For instance, you might want to bet 2% of the amount you set aside for gambling.  You then make the same bet on each spin of the roulette wheel.
Pros of Flat Betting
It is simple. There is no math to do, and no keeping track of what your next bet is supposed to be.  If you decided to make $10 bets each time, then you just keep betting $10.
It is logical. Gamblers often feel that the odds of the next spin will change based on the last spins. For instance, if you just lost three in a row, then you are due for a win.  In reality, the odds stay exactly the same, so it is logical to keep your bet the same, too.
It prevents large losses. Some betting systems have you make escalating bets when you keep losing. This can occasionally lead to a large loss. Flat betting tends to produce more even results.
Cons of Flat Betting
You're less likely to get a large win. Flat betting gives more even results, and it does this by avoiding both the big losses and big wins of other systems.
It can be less exciting. It can become repetitive and dull to do the same thing over and over. With flat betting, you don't have as much excitement as with other strategies, where you are continually changing your bets based on what has happened in the game.