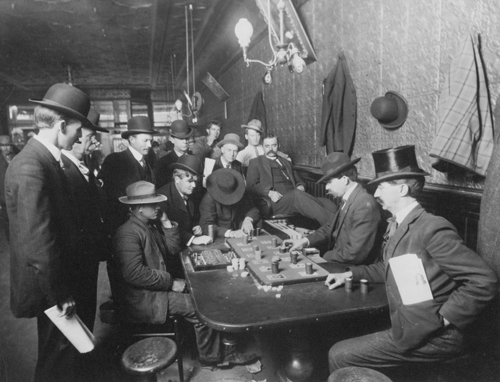 Roulette is one of the most popular casino games of all time. Immortalised in books, TV and film, this beguilingly simple game has endured throughout the years, first becoming one of the most popular casino games of all time.
Already hugely popular in bricks and mortar casinos, the game now has spread into the digital realm with unerring success. So what is it about roulette that makes it such a perfect casino game to play online?
To understand this, we need to first understand how the game developed from what was, essentially, a casino based game. Indeed of all casino games, arguably roulette was the one game that was most firmly entrenched in the casino. While it is easy to pick up a pack of cards for a game of blackjack at home, it was much more difficult to find your own roulette wheel and layout to do likewise.
The first step on the way to becoming an online phenomenon was the fact that when the personal computer boom of the 1980s started, programmers began to develop programmes based on the game. Over time, as computers grew in complexity, so the graphics and representations of games of roulette improved too.
Then came the dawn of the Internet and soon casino operators realised that this traditionally bricks and mortar casino game, was a perfect choice for the burgeoning online casino industry.
The technology is based on a random number generator (as most casino games are), but the software is specifically designed to replicate the look and feel of roulette, even down to the sounds of the ball bouncing around the wheel and settling into a slot.
Over time, the technology that has powered the online roulette phenomenon has developed considerably. Now online games boast outstanding high definition graphics, digitised sounds that are sampled from an actual roulette wheel and animations so crisp and smooth that it is almost like being there.
Indeed, when roulette has become so popular to play online, one of the key reasons is that it is a game that translates superbly well to the Internet. Players can have the exact same experience of playing roulette at home as they would get at the casino.
That's important as weigh up all the sundry costs of playing at a casino in town, and you'll see that playing at home is often cheaper for the individual too.
Another huge positive for the online game is that you can play any type of roulette, regardless of where you are in the world. Hit the halls
of Las Vegas for example, and you'll struggle to find a European roulette wheel, the opposite is true in the casinos of Europe, but online, you can play American or European roulette at any time, from anywhere in the world.
It is tempting to think that online roulette has already reached its pinnacle given its soar away success but that may not be the case. One relatively recent innovation involves having a live video stream of a live dealer spinning a real roulette wheel and allowing players to log in, view the stream and play with a live dealer at home, almost in exactly the same way as they would at a casino.
In the future, you may find that the multi-player aspect of online roulette becomes further embedded as playing on your own is fun, but when you are playing with lots of other players, whom you can interact with and share your victories and losses, it becomes an altogether more exciting game.
By adding this social element, allied to its extraordinarily simple appeal, online roulette should continue to grow as a game for many years to come.