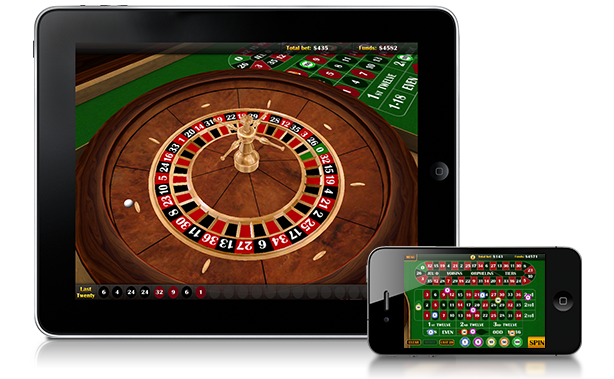 If you are looking to play roulette on mobile smartphones or tablets, then you may be surprised that it isn't as widely available as other casino games, such as online slots or video poker. That said, there is a very good reason why this is the case.
While online slots or video poker software are relatively easy to port over from a website with the minimum of alterations needed to make them easily compatible with mobile handsets, roulette is somewhat different.
While the actual rolling of the ball and selection of the number on each spin of the wheel is easy to port, there is the big problem of how a developer tackles how a user on a small, handheld device, can view all the bets available on the table.
Indeed, the sheer number of bets available on a typical roulette game make it far more difficult for developers to port the game over. Quite simply, even on the top of the range smartphone, the relatively small size of the screen makes betting cumbersome unless the software is tweaked and improved.
On the web, on a large 18" or 24" screen, this is not an issue of course, however on a much smaller 3" screen, just seeing what bets available, let alone placing them can be an issue.
This is why roulette on mobile requires careful consideration and why only a few mobile casinos are offering a workable and hugely enjoyable variant of the game via mobile.
To experience this, log onto any of UK Casino Club, Luxury Casino or Casino Action to check out their fabulous version of European Roulette Gold, optimised for your handset and ready to play via mobile whenever you are.
Microgaming have once again proved that while getting a fantastic game of roulette on mobile was a challenge, it was certainly not beyond their skills as a top notch, reliable mobile casino software developer.